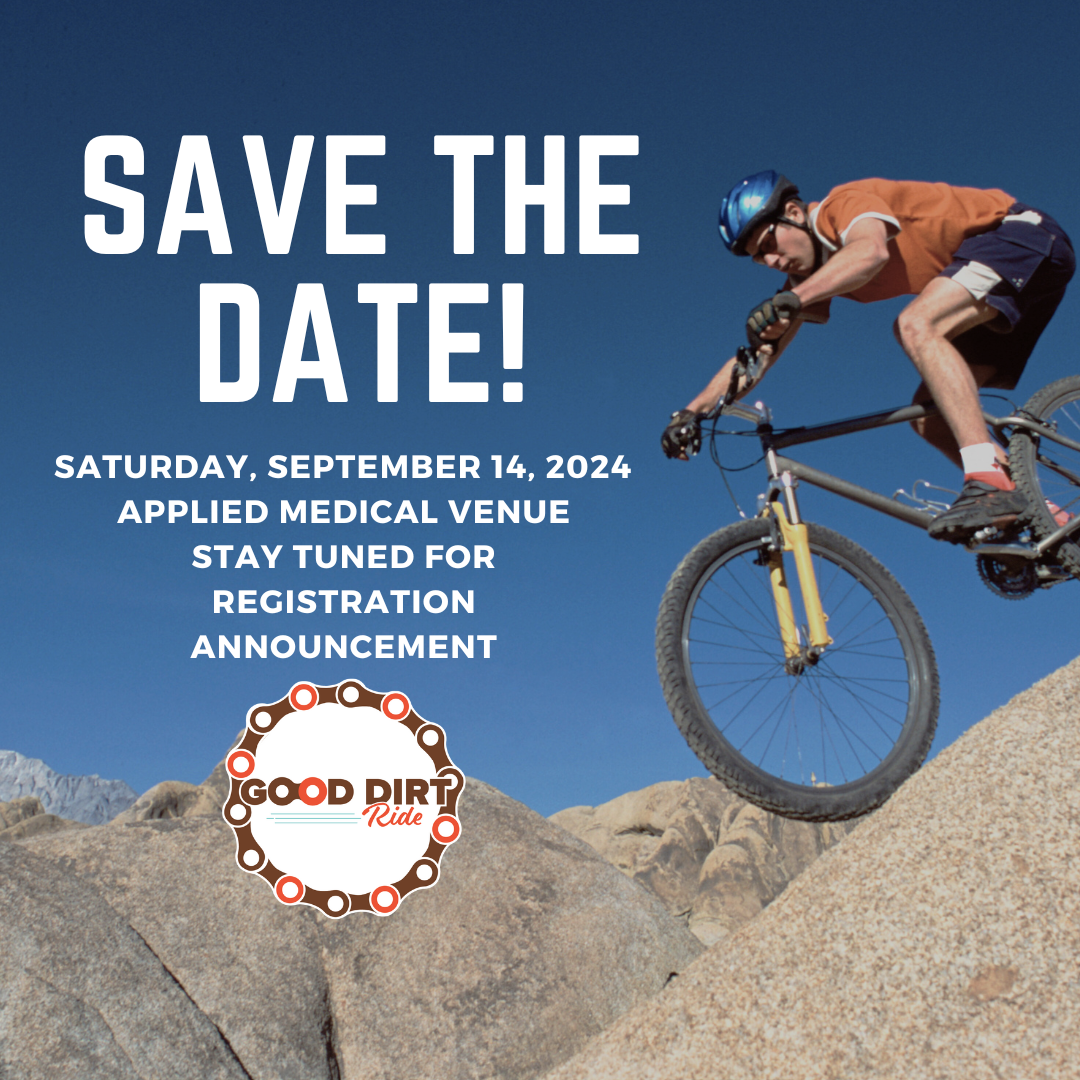 We HAVE a Date for 2024!
Mark your calendars for Saturday, September 14, 2024 for the 17th Annual Good Dirt Ride
Registration Information Coming Soon!
Download them FREE thanks to SoCal Bike Den with code socalbikeden
Good Dirt Ride — Good Fun, Good Cause — Great Impact!
Although the Good Dirt Ride started out as a 50 Mile Ride, we now have 10 and 25 routes. What began 16 years ago as a birthday ride with friends has now become a larger community united by our love of cycling and doing good in the world. With this purpose in mind, we aim to have some fun and support our community of cyclists. Simultaneously, we want to be there to support your local bike shop, business, or an African child riding her bike to school in a rural village on the African continent. Although our community is local, we impact globally…that's why we're the Good Dirt Ride!
Unquestionably, one thing will never change. Whether you call us the 50 Mile Ride, the Rwanda Ride, or the Good Dirt Ride – we just want you to join us for a day of FUN and goodwill. We promise to bring you the same fun, the same epic trails, the same huge raffle, and the same legendary post-ride party. Join us – and let's do Good Dirt together!
"Thank you for putting this ride together, year after year. I have done it 3 times now and it is always a blast. You are doing something good for somebody else! Way to go!" – SS
"The 50MR was a great event this year and as one who's now done it for several years, I can attest that it keeps getting better!" – TS
"Course was excellent and was the perfect mix of trail, road, hills, single track, climbs and descents. I loved it. I am telling everyone I know to do this next year." – SC
"This was our first Ride for Rwanda and just wanted to say what a great cause and event. Super well organized and fun! I also appreciated the prayer before the ride began. Hope to see ya next year." – RG
REMEMBER
It's a ride, not a race!